The 2022 NFL Draft is just around the corner. With that, many fanbases are talking about who their team should draft. The New Orleans Saints are a pretty interesting scenario compared to most other teams for a few reasons. They are right in the middle of playoff contention and missing the playoffs, they have a few major needs, but most importantly, they have two first-round picks. After trading with the Philadelphia Eagles earlier this offseason to get picks 16 & 19, the Saints have put themselves in a position to get 3 top 50 players. In this article, I will be detailing 4 prospects the Saints could/should take with pick 16 or 19, and why those prospects would make sense.
Jameson Williams – Alabama – WR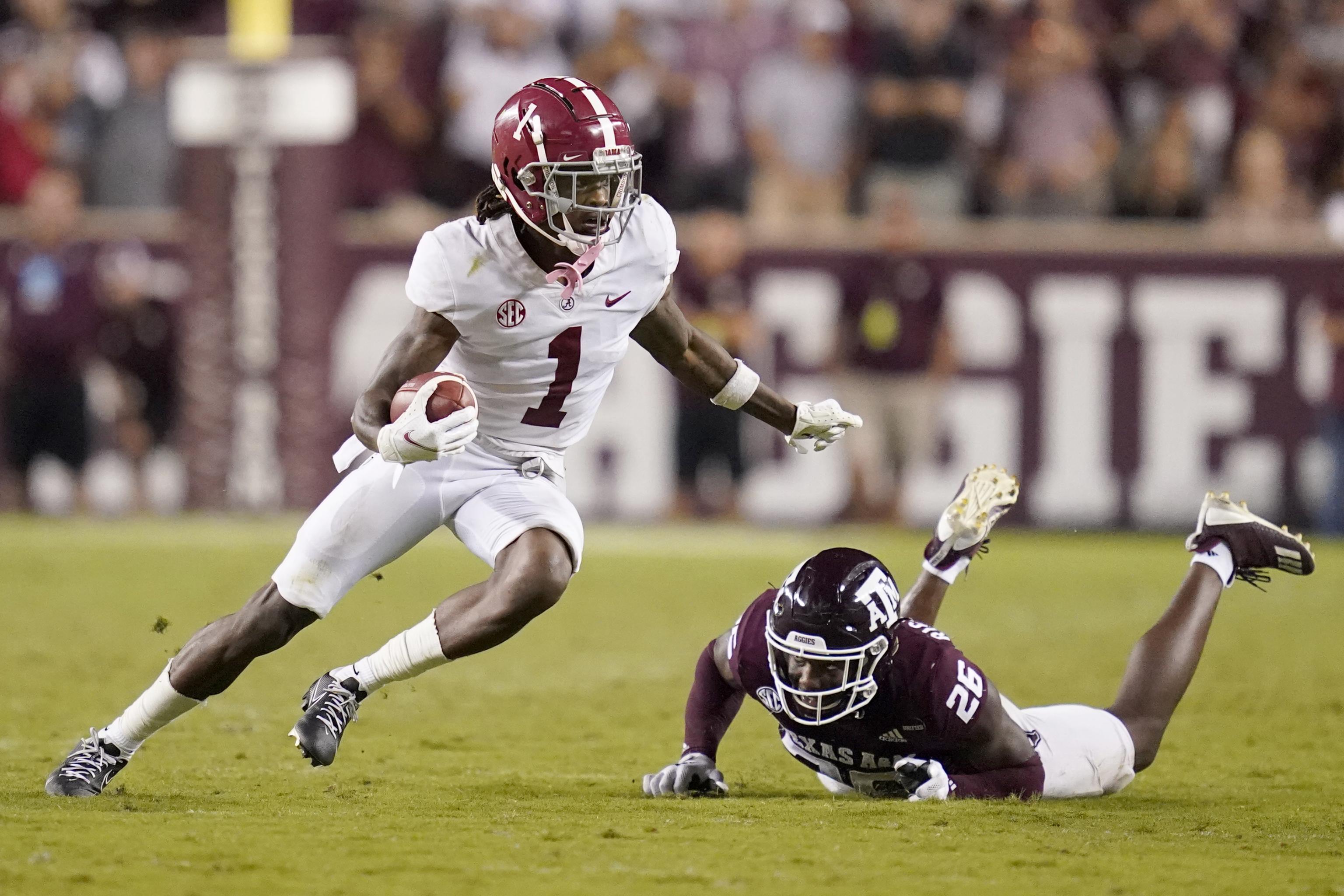 The first prospect that would make sense for the Saints would be Jameson Williams out of Alabama. The speedy deep threat receiver is exactly what the Saints should be looking to bring in to complement their WR1 in Michael Thomas. On top of just raw speed, Williams has some great shiftiness which allows him to pick up some great YAC. He also has a great frame, at 6'2″ and with a 76″ wingspan, which is something the Saints love to look for in prospects. This would also work well with recently re-signed QB Jameis Winston, as it would allow him to air the ball out even more than last season. Pairing a pure deep threat in Deonte Harty with a premier talent in Jameson who can also take the top off of defenses would be a nightmare for opposing secondaries.
Trevor Penning – Northern Iowa – OT
The next potential pick for the Saints is the potential replacement for Terron Armstead in Trevor Penning. With franchise left tackle Terron Armstead leaving in free agency this offseason for the Miami Dolphins, the Saints could look to use one of their first-rounders on replacing him. While the Saints do have an option in James Hurst already on the roster, a high upside prospect such as Penning may be the long-term solution instead. Penning has all the physical tools it takes to make it at the NFL level. However, he needs some time to turn that raw talent into functional talent. Some good coaching should do just that. With the Saints having already developed Ryan Ramczyk into a perennial pro-bowl RT, Penning should be able to get the same treatment and come along nicely for the team.
Chris Olave – Ohio State – WR
The third prospect on our list is Chris Olave out of Ohio State University. With the Saints' propensity for having OSU players on the roster, why not continue to do so. Pairing up a player like Olave who has good speed, great route running fluidity, and high-level explosiveness with another OSU alumni in Michael Thomas would be absolutely deadly. Olave is the all-around package for a prospect in the middle to late first round and would fill a glaring need at WR2. His style of receiving would also fit well with Jameis Winston, as Jamesons would, which bodes well. Olave would be an easy plug and play WR2 who could take some immediate pressure off of Thomas, and change the Saints' offense for good.
Devonte Wyatt – Georgia – DT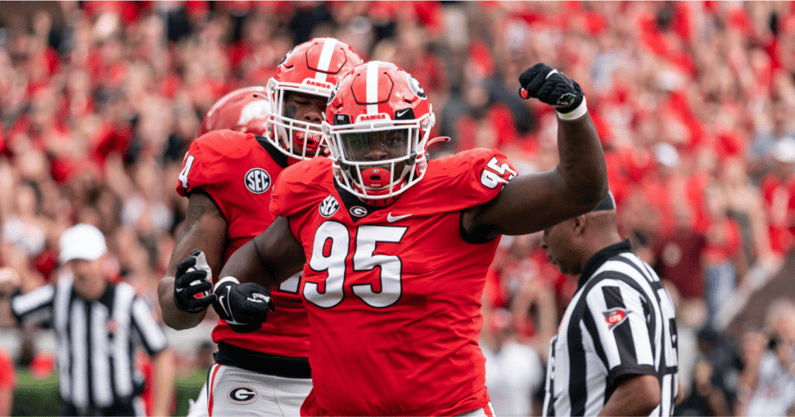 The final prospect on this list is the hog molly out of Georgia, Devonte Wyatt. Wyatt is somewhat of a sleeper pick for the Saints specifically, as many do not believe he would be the pick. However, what if the offensive tackles or wide receivers start flying off the board? Then the Saints, in my opinion, should go best player available, which could certainly be Wyatt. As much as this may seem like a non-flashy pick due to his position, it most definitely is. With this in mind, Wyatt scored a 9.56/10 on the RAS and ran a blazing 4.77 40-yard dash, which is exceptionally fast for a defensive tackle of his size. At the end of the day, Wyatt seems like a player the Saints would be prone to have interest in due to his absolutely amazing drills and measurables.